Dr Urszula Stańczyk
Silesian University of Technology, Poland
On the uniqueness of writing styles
- Problems and tasks of stylometry
Abstract:
Stylomtery advocates that no two people can express their thoughts in writing in the same way, that originality of human beings manifests itself also in our linguistic preferences and habits. The choices we make with respect to employed vocabulary, construction of sentences, used punctuation marks, are so individual that not only writer characterisation and comparison is possible, but also sufficiently reliable authorship attribution. Stylometric characteristic features can be applied to confirm true authorship of disputed historical texts, to help in forensic investigations with identification of document forgery or plagiarism, for literary, social or gender studies.
Nowadays a text can take a multitude of forms, which poses one of the challenges in stylometric processing, while others include recognition of ghost writers, adopting a style, changes of style over time, collaborations of several authors. Contemporary stylometric analysis bases on observations drawn from the constantly growing corpus of texts available through the Internet, relies heavily on computers, exploits statistical calculations, and implements methods and techniques from artificial intelligence domain.
Starting with comments on fundamental stylometric notions, this keynote will discuss some of widely used practices for input data preparation and processing, evaluation of effectiveness and performance, and provide illustration of problems with selected case studies.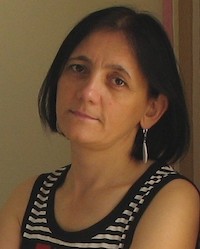 Biography:
Urszula Stańczyk received the M.Sc. degree in Computer Science, and Ph.D. degree (with honours) in technical sciences with specialisation in Informatics from the Silesian University of Technology (SUT), Gliwice, Poland. Her doctoral dissertation addressed application of elements from Boolean algebra to pre-processing of digital images. An Assistant Professor at the Institute of Informatics, SUT, till 2018, currently she is a Senior Lecturer in the Department of Graphics, Computer Vision, and Digital Systems, SUT.
From 2003 to 2010 Editor-in-Chief of the "Activity Report" for the Institute of Informatics, Dr Stańczyk is a member of KES International (www.kesinternational.org), ADAA Group (http://adaa.polsl.pl/), MIR Labs (http://www.mirlabs.org/), International Rough Set Society (http://www.roughsets.org/), and a member of the Editorial Board of Intelligent Decision Technologies: An International Journal (http://www.iospress.nl/journal/intelligent-decision-technologies/). She is a member of Programme Committees for many scientific conferences, and one of key persons responsible for establishing a series of International Conferences on Man-Machine Interactions (ICMMI). She co-chaired Invited Sessions on Intelligent Data Analysis and Applications.
Her research interests include artificial intelligence, pattern recognition and classification, neural and rough processing, feature extraction, selection and reduction, induction of decision rules, rule quality measures and filtering, stylometric processing of texts, data mining.
She co-edited conference proceedings, and two multi-authored monographs on feature selection, authored and co-authored a two-volume monograph on synthesis and analysis of logic circuits, academic textbooks dedicated to arithmetic of digital systems, book chapters, conference papers, and journal articles focused on various applications of computational intelligence techniques to stylometry.
---
Back
to Keynote Speakers